Girls Clothing
Embrace elegance and grace with our exquisite girls' clothing collection.
Step into a world where fashion meets enchantment and let your little princess shine with our exquisite girls' clothing collection. From adorable dresses and charming tops to cosy nightwear and trendy shorts, we have everything you need to dress your girl in the finest threads. Our commitment to luxurious simplicity extends to every aspect of Caramel, including our diligent process for crafting elegant knitwear, jersey, and woven pieces. Each fabric that passes our discerning eye is carefully chosen, not just for its visual appeal but also for its ability to cocoon your little one in pure luxury. Experience the joy of shopping for girls' clothing online as you explore our curated selection designed to capture hearts and make memories.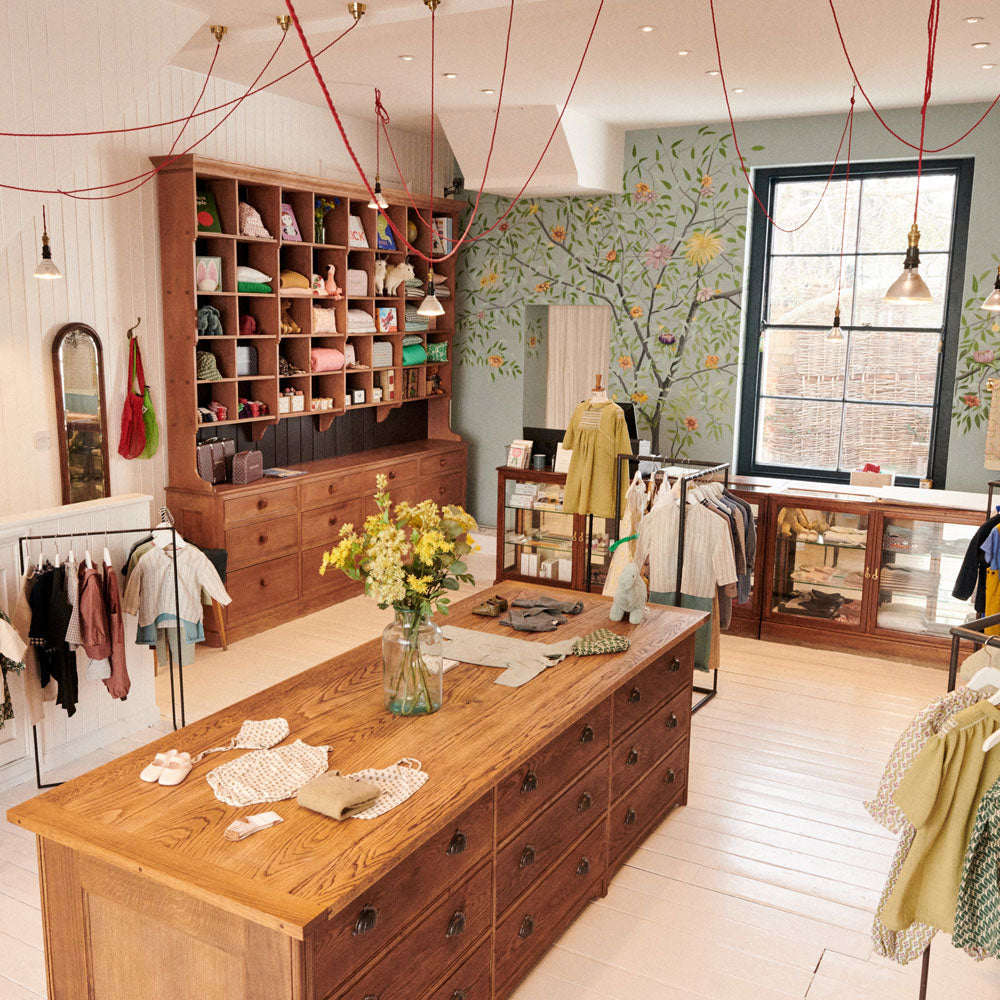 A World of Caramel
At Caramel, we hold the belief that every girl should revel in her individuality and radiate unparalleled beauty without constraints. Thus, we embark on a meticulous journey, honing our craft to create garments that epitomise opulence. Our attention to detail is unrivalled, ensuring that every stitch, button, and print is a testament to the art of fashion. From the moment you lay eyes on our range of colour palettes and signature in-house prints, you'll be captivated by the timeless beauty that exudes from our designs.
Caramel is more than a brand. We are pioneers of excellence and artistry, challenging the confines of conventional childrenswear. Our vintage-inspired garments transmit a luxurious yet understated charm, seamlessly blending the classic with the contemporary. Embracing the concept of slow fashion, we prioritise small-scale production and work with artisanal manufacturers who share our ethos of care and pride. When you choose Caramel, you're not just buying clothes; you're investing in quality, sustainability, and a commitment to craftsmanship.
Indulge in an extraordinary retail journey as you explore our virtual boutique. With our user-friendly interface, finding the perfect ensembles for your precious girl is effortless. From the comfort of your home, you can browse our collection, select your favourite items, and have them graciously delivered to your doorstep, regardless of your whereabouts. Shopping for girls' clothing online has never been this convenient and exciting.