Luxury Homeware Collection
An homage to each brand's heritage, British posy flowers dance across rich navy and cream meadows, whilst classic toile de jouy is reimagined with jolts of orange and pink hues, and complemented by subtle microchecks. These prints meander across cotton nightrobes, sumptuous quilts and decorative scatter cushions - storytelling on a canvas.
A romantic colour palette embellishes delicate cotton pyjama sets in vintage-inspired silhouettes, with tonal coloured piping for added charm. Playful cotton backpacks in the distinctive botanical prints of the collection add a nostalgic whimsy, whilst coral and toffee knitted blankets are a treat for the eyes.
This collection is an ode to the simple joys of childhood; weekends spent in PJs playing tents under layers of quilting and bed sets, slow mornings watching the glimmers of the early light creep through your window. This is paired-back luxury for old homes and new, in London, Paris and beyond…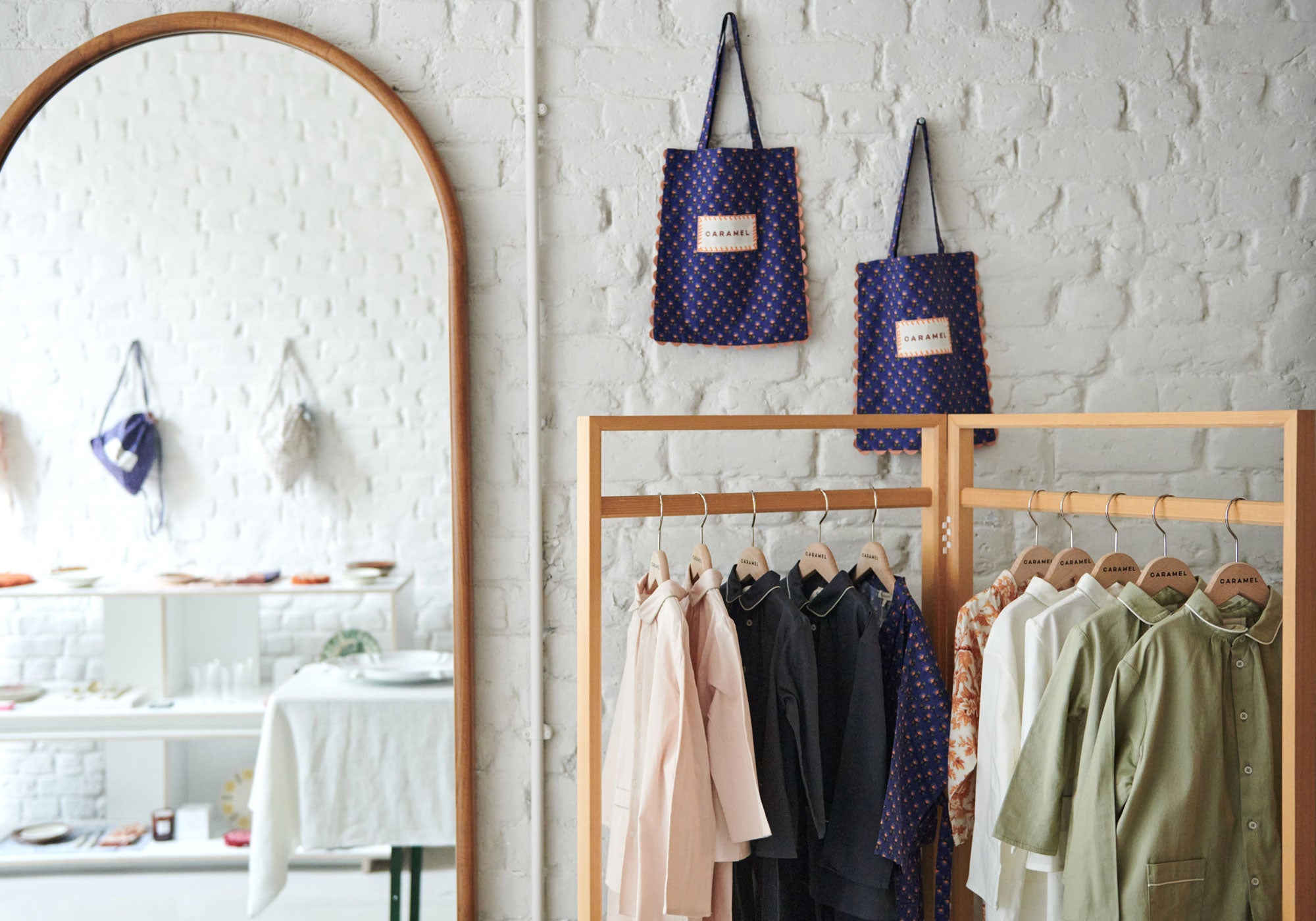 A World of Caramel
Indulge in the cozy comfort of our blankets, perfect for snuggling up on chilly evenings or adding an extra layer of warmth to your bedding. Our blankets are made from the finest materials, guaranteeing a soft and luxurious feel.
Experience the joy of a dreamy bedroom retreat with our premium bedding sets. Crafted from high-quality textiles, our bedding sets offer the perfect blend of comfort and style. Transform your bed into a sanctuary of relaxation and indulge in a restful night's sleep.
Carry your belongings in style with our elegant bags and suitcases. Whether you're heading to work, going on a weekend getaway, or simply running errands, our kid's bags combine functionality with a touch of sophistication. Choose from a range of sizes and designs to suit your needs.
At Caramel, we are committed to quality and design. Our home textiles and decor products are carefully crafted to meet the highest standards, ensuring that they stand the test of time. Transform your home into a haven of sophistication with our exquisite collection.