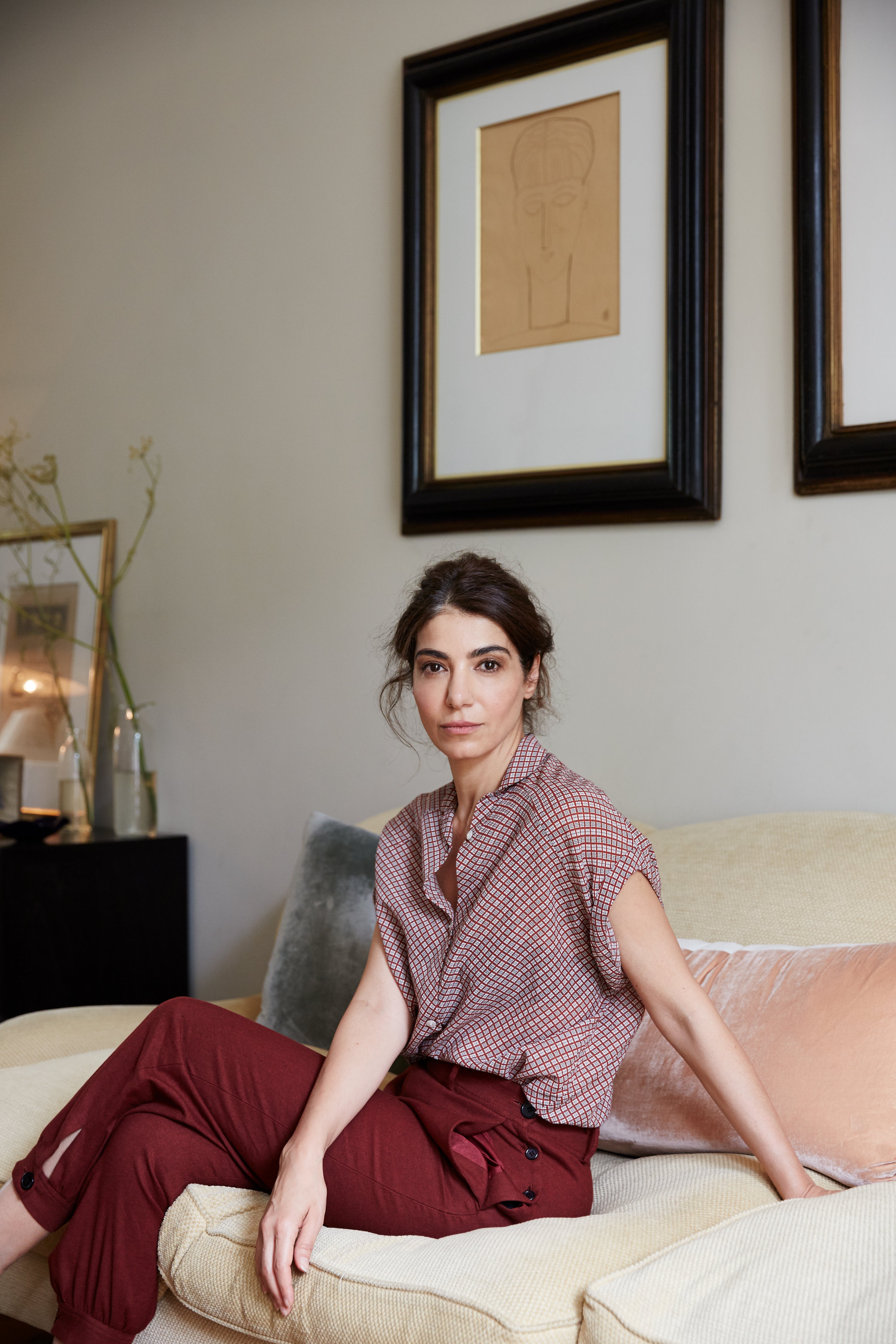 I've always loved children's clothes even before I had children myself. They look so intricate and beautiful.
I began designing with the aim to change people's minds about childrenswear. It seemed to me children either had to wear mass-produced clothes, or expensive glitzy things which are often impractical or anachronistic or both—none of which is what childhood is really about.
I trained as a lawyer, so nothing really prepared me for starting caramel baby&child. I spent two years tracking down handcrafted knitwear from Peru or artisan clothes from small designers in London or the Cotswolds.
It was enormous fun, running the company from my front room and then my kitchen, and I eventually opened a little shop near the Michelin Building, hidden away at Brompton Cross. That was back in 1999.
But it was soon clear that my sources couldn't provide the range of sizes people need for children's clothes. So I took the big step of starting to design the clothes myself.
I wanted to find a modern, distinctive style, which could be individual—yet at the same time luxurious and understated, pieces as beautiful and useful as I could make them.
Just because children's clothes had a relaxed quality, there was no reason why they shouldn't also feel modern. Just because they had some of the formality of continental Europe, why shouldn't they also have a little laid back Englishness?
That's why we often reference the charm of vintage pieces, bringing them right up to date in the development stages of our collections. We aim to push the boundaries of the colour palette you are supposed to use for children, creating a playful rhythm of layering colours and textures. Caramel has become well known for its tradition of creating confident bold prints. Our clothes are functional, and we try to go beyond trends. Our focus is still and always has been attention to detail – the distinctive collar or garment silhouette, cut from exquisite cloths and nostalgic knits in contemporary hues.
People often hear about our clothes by word of mouth. They recognise them because they are distinctive and unconventional, occasionally quirky in their detail. I believe it is possible to run a successful business driven by intuition, creativity and passion. We make clothes for adventure, but we are also on an adventure ourselves—and it still thrills me every day.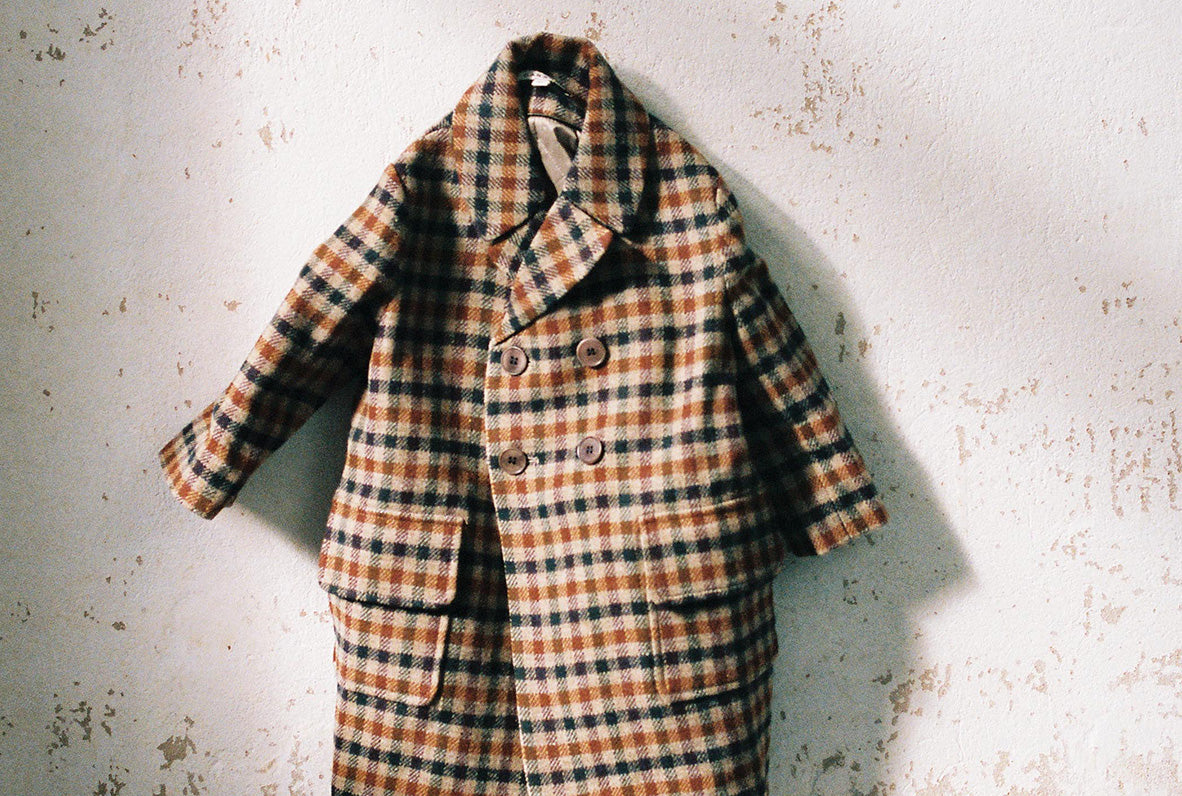 FUNCTIONAL
We reject the usual categories
Our children's clothes are designed by Eva herself to break free of the usual styles and conformities. Our clothes are functional. They can be used in the park or at school, and they are designed to feel timeless, to go beyond trends, and they don't advertise themselves. We try to let the design and quality speak for itself, by experimenting with colours and fabrics that are not traditionally used for children's clothes.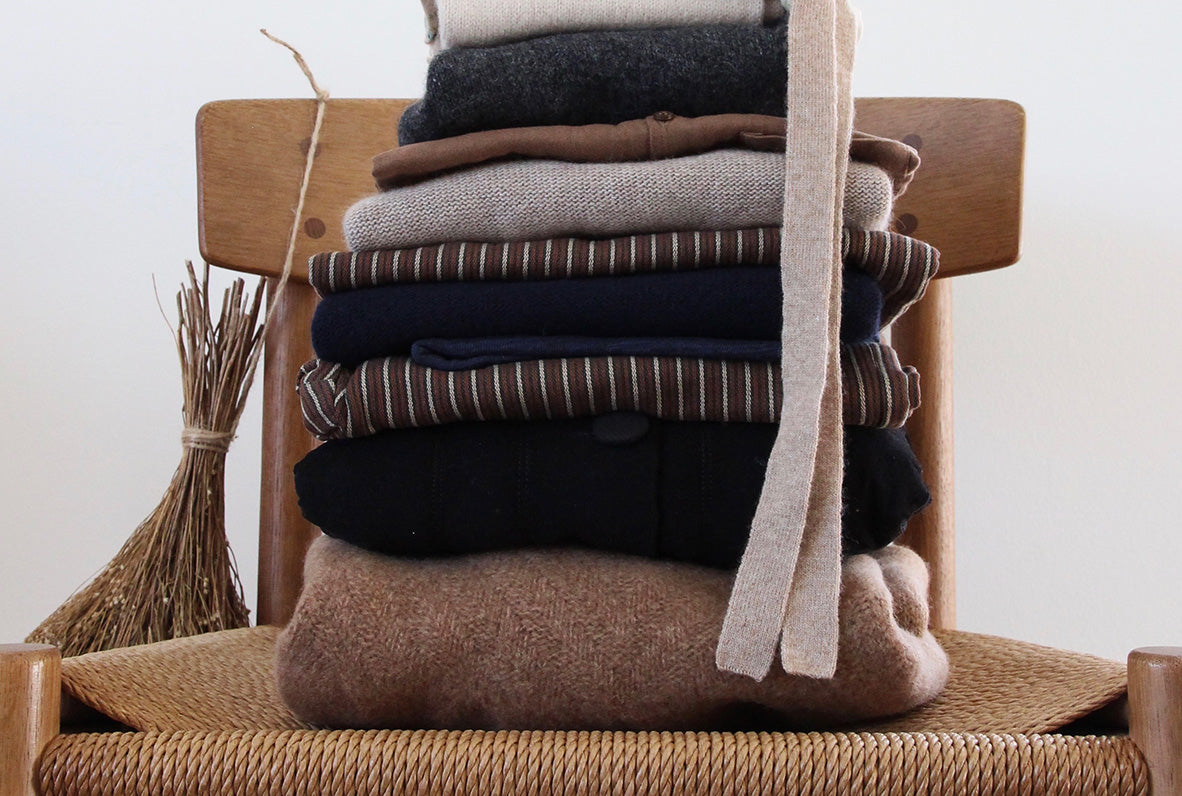 LONGEVITY
We believe in making clothes that last
We make clothes that last, so that they can be repaired and handed on to share as heirlooms for the next generation — not because this is profitable for us (it clearly isn't) — but because we believe that, in the future, people will buy fewer clothes but will value them more. Also, because this is the right thing to do.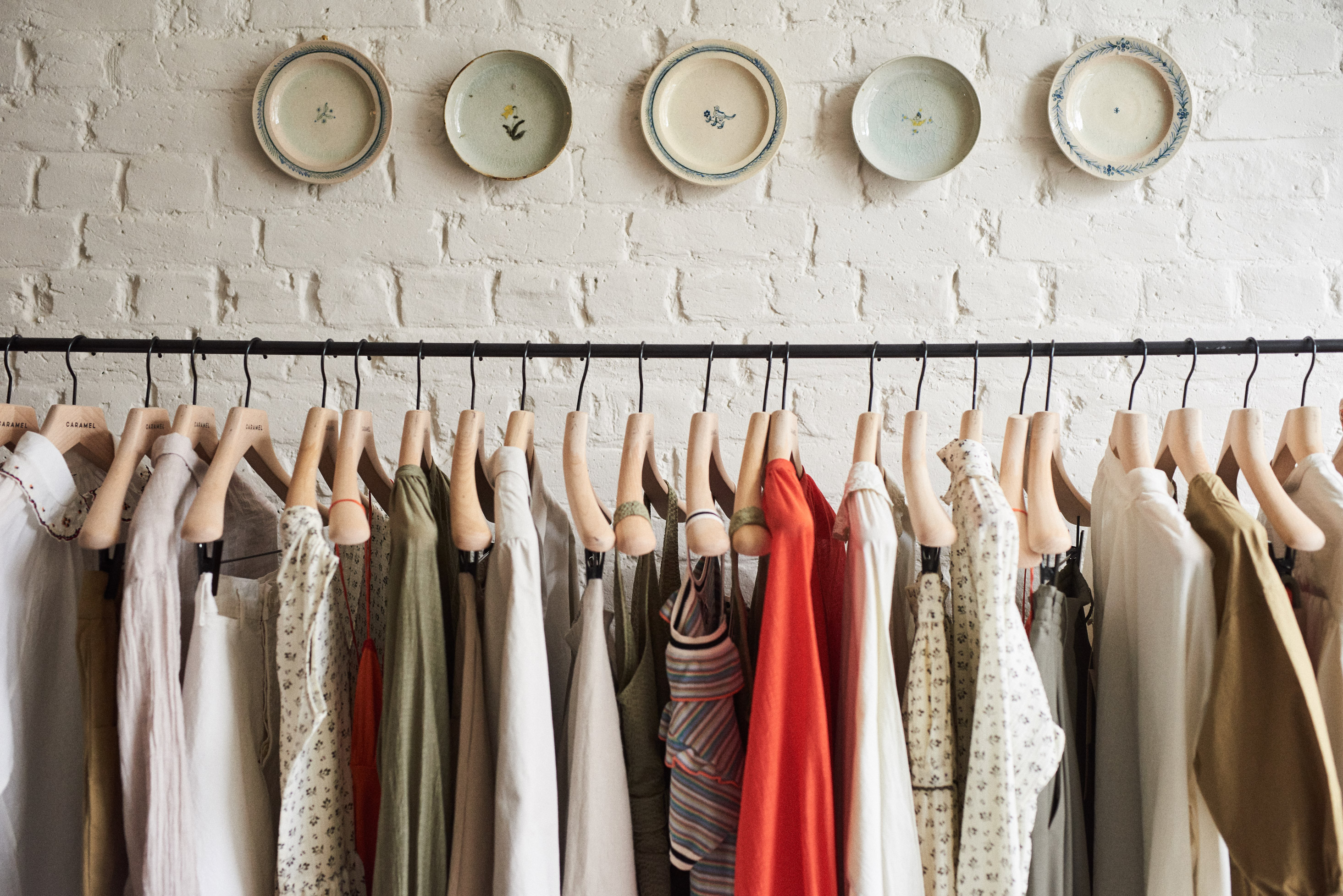 FREEDOM
We want to spread a sense of freedom
We believe people want to feel more free in the clothes they wear and we believe this comfort needs to be extended to children. We don't believe children should be trussed up like dolls.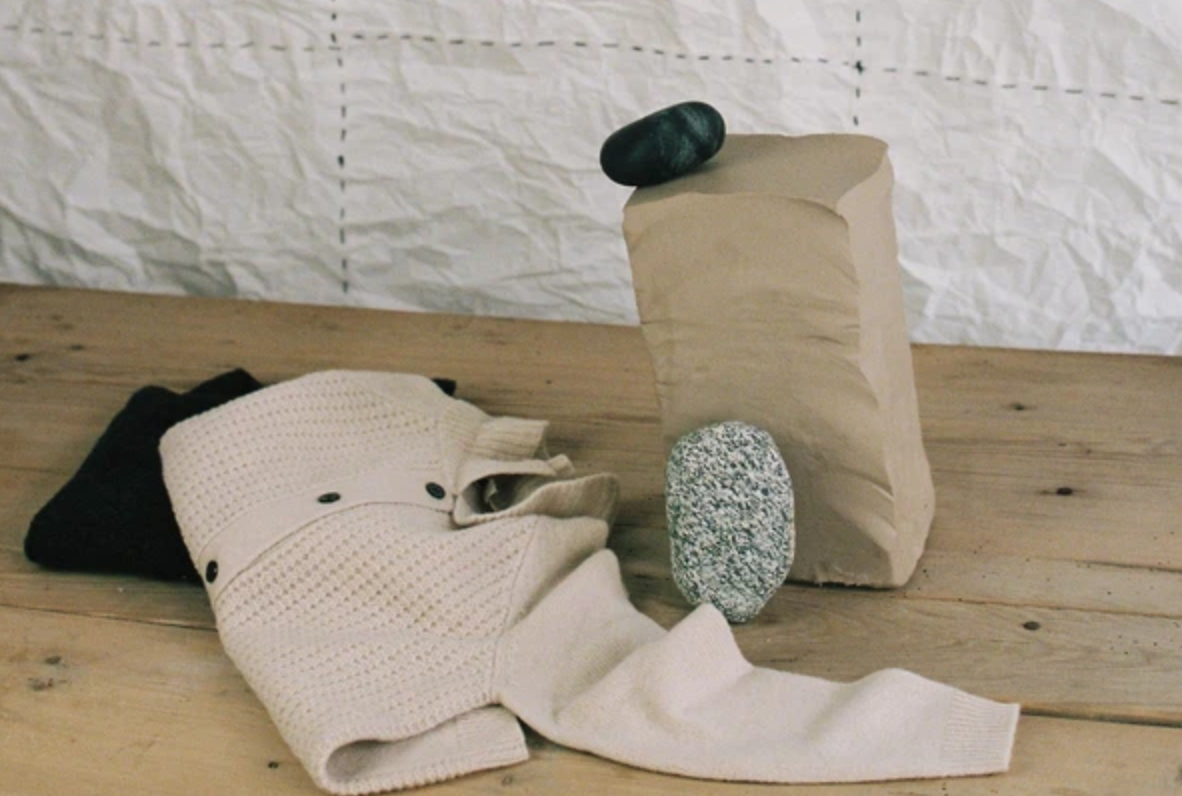 SUSTAINABLE
We believe in slow fashion
We believe in the idea of slow fashion, but we reserve the right to interpret that in our own way — we don't mass produce clothing and we don't produce more than we have to. We don't believe that sustainable demand can be created by expensive marketing — that may just the most important of our values, because it can make a difference that goes beyond organic cotton or getting rid of plastic coathangers.